Sonesence Has Become The Seekers' Sanctuary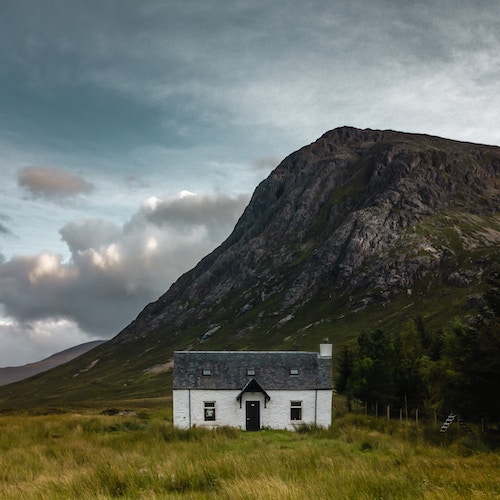 For the last six years, Sonesence has been soothing fans world wide with her 5 star rated meditones® music.
And yet, there has been one question that has cropped up again and again... "How can we make meditones more accessible?"
After two years of research and development, we are proud to announce a solution.
We have built an expanding library of exceptional meditones music and calm content. It's called the Seekers' Sanctuary and you can try it for FREE.
The good news is, most of the tracks from the old Sonesence albums can be found inside the Seekers' Sanctuary library. And we're adding new tracks regularly.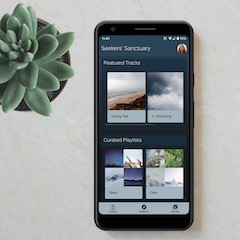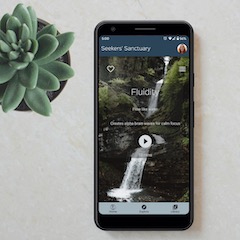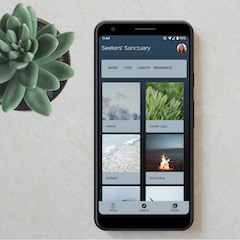 A new, more accessible brand
We've also built a brand with more kind and inclusive language and have decentred me (a White woman) from all the imagery. All the track covers feature natural landscapes or cosy interiors; and the website is designed for accessibility and for use with text readers. We also have a Diversity, Equity and Inclusion Statement - a living document that we commit to upholding.
So who are we?
The Seekers' Sanctuary was co-founded by Tahlee Rouillon and Harley Bussell.
Tahlee Rouillon aka Sonesence is our CEO and music composer. She's been described as 'the voice of an angel' and a 'musical genius'.
And Harley is our CTO. He handles all the technical sides of the business, including development, design and keeping everything running smoothly.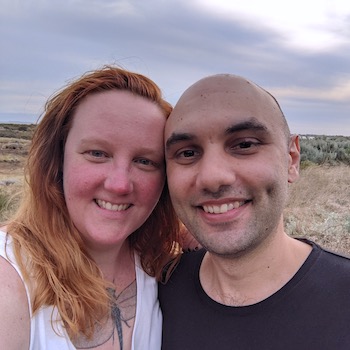 A mental health app that works
"If you want to help someone's mental health, don't build an app".
That sentiment is understandable. We're drowning in apps. And they often make our mental health way worse. The doom scrolling, the disinformation, the chronic loneliness... Apps certainly seem to be bad for mental health.
And yet the best way for people to experience meditones is from an app. Being able to grab your phone, plug in your headphones and press play? You don't have to go anywhere or make any effort. They're available anytime, anywhere.
Meditones have a direct impact on your brain and nervous system. They are tangible. And they do help your mental health.
When you put on your headphones and all of a sudden, your body just relaxes... When you're drifting in and out of blissful consciousness... When time just kind of disappears and you wake up feeling refreshed and grounded...
That's the best thing about meditones. They work without you having to do a thing.
How the Seekers' Sanctuary works
The Seekers' Sanctuary is a web app. Which means it works on your computer, phone and tablet with one simple login. No need to download a thing!
There are hours of meditones to help you relax, focus or sleep. We have a focus on creating exceptional content and each piece of music has passed the Konmari method. Every track sparks joy.
In a nutshell? The Seekers' Sanctuary gives you:
Access: listen to hours of meditones music for the one low monthly price
Convenience: access everything on your computer, phone or tablet with the one login
Content: you can filter and favourite tracks, create playlists, read blog posts, listen to the podcast and even save tracks for offline listening
And your subscription supports Sonesence to do what she does best. Make music that you love.